<! -- Navigation Starts Here -->
<! -- Navigation Ends Here -->

If your tooling needs include steel components, Ultra Precision's Machining Department offers an environment that is customer-friendly. Whether it be large die orders, or just a few small replacement components, your order moves swiftly through our Tool Room thanks to an extensive steel inventory on hand to help cut troublesome lead times. With our own metal treating facilities on site, orders are heat treated and cryogenically frozen without delay.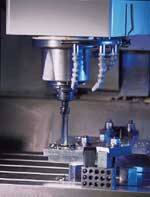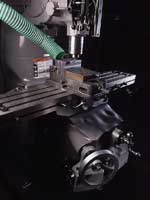 Not only does our machining process focus on a quick turn around of orders, quality craftsmanship is a staple in all of our parts.By continuing to invest in new machinery and technology, our skilled machinists produce parts to tight tolerances and keep stock allowances to a minimum. You, the customer, reap the rewards when stock ratios are kept under control. Less material to grind in subsequent operations, means less time consumed and ultimately lower prices for the finished product. Speed, savings, and superior tooling is what this department offers. Can you afford to not take advantage of these qualities?